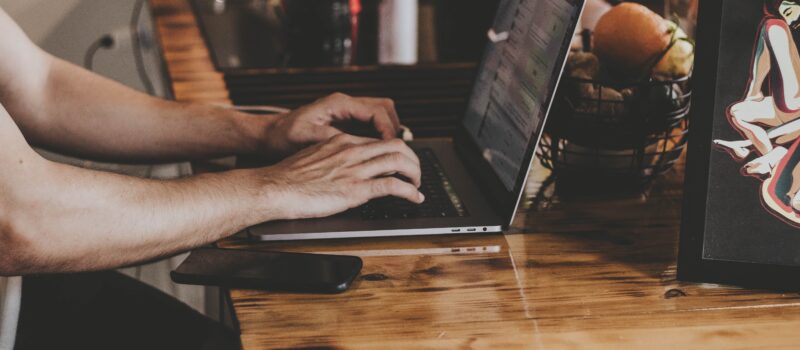 Too often, I hear stories about what didn't happen.
"I wrote it. They didn't buy the book."
"I sang the song I wrote. No one downloaded it."
"I built a website. No one visited."
Getting found is the issue. Most people will never find your work. The competition for attention has never been more intense.
I continue to argue that we must produce a website for our work, but we must understand that in the early years, traffic to our website must be developed and Ubered directly to the site.
We must also understand:
If your site is found, traffic will leave within seconds. (Look at your bounce rate.)
Even if your traffic hangs around for a few minutes, they won't take action.
Your conversion to sales page or check out won't exceed 2%.
Once your visitors leave, they probably won't come back.
Many businesses and churches depend upon their website to do the work that causes conversion.
That's like believing products in a grocery store hop into shopping baskets without merchandising. Or that visitors in a church lobby convert themselves into front-row regulars.
It is heresy to believe one-stop shopping leads to relationships.
A web page does not build know, like or trust. The site is simply a place to execute the conversion process. When the process of know, like and trust is nurtured, website metrics improve.
Websites rarely nurture. Nurturing occurs in email. Relationships are built over time.
Pastors, are you building email lists? It should consume the majority of your marketing time, energy and resources. It will continually over-deliver social media, traditional media or ice cream socials.
Develop a list-building strategy and send more email to your core audience. According to sources such as the Direct Marketing Association, Campaign Monitor and McKinsey, email marketing is six times more likely to get a click than a thumbs up, it has the highest conversion rate for "call to action," and it returns $44 for every $1 spent.
Here's an equation to ponder this week:
Email list + needed content (people read about what they care about) + heavy frequency (more than you are probably doing now) = conversion to your primary offer.
Tell them about it over and over and over, and they will come.
Automate it!
P.S. Be sure to build at least three lists and mail frequently to all lists—1) Regulars 2) Newly Connected (under one year), 3) Someday they will need us.
(These three audiences need different messages from you.)