E-BOOK | MARKETING MALPRACTICE
Discover common Marketing Malpractice mistakes that may be holding your ministry or organization back.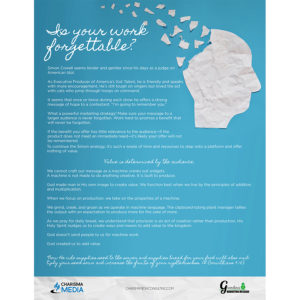 Is your content memorable? If your content or offer is not relevant to your audience, it is easily forgotten.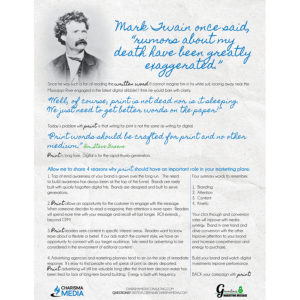 ONE-SHEET | PRINT ISN'T DEAD
Today's problem with print is that writing for print is not the same as writing for digital.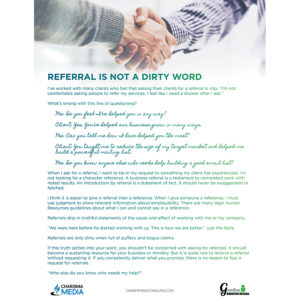 ONE-SHEET | REFERRAL ISN'T A DIRTY WORD
Do you ask for referrals? When I ask for a referral, I want to tie-in my request to something my client has experienced. I'm not looking for a character reference.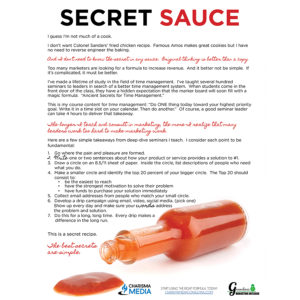 Too many marketers are looking for a formula to increase revenue. And it better not be simple. If it's complicated, it must be better.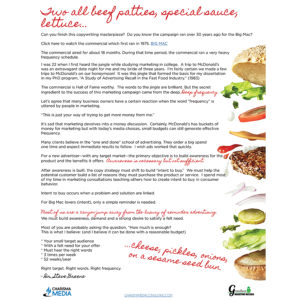 ONE-SHEET | CRAVE CONTENT THAT CONNECTS
Content producers must know that our audiences aren't looking for more content. There is an overpopulation of content. Consumers can't see it all, hear it all or even find it all. 

People land on our web pages in hopes of a connection.