WE ARE SPIRIT-LED CONSULTANTS SERVING SPIRIT-LED MINISTRY LEADERS
Create Your Brand Message
Reach Your Target Audience
Improve Your Sales Channel
CONTENT IS KING, FREQUENCY IS QUEEN.
YOUR LIST IS THE HORSE & CARRIAGE
Are you crafting content that speaks to the needs of your target audience? Is that content reaching your audience the correct number of times to create a reaction?
Our Areas of Expertise Include Marketing Consulting for:
Christian Authors
Reach readers within your target audience, build a prospect list that you can easily up-sell to in the future and create a prove sales channel.
Christian Non-Profits
Build a sustainable marketing channel that connects your cause with those seeking to give.
Ministries
Connect with a highly engaged audience that will propel your message.
Churches
Create a marketing system that connects your church with the local community.
Businesses
Incorporate faith based marketing and advertising practices that produce results into your strategy.
Personal Branding
Develop a platform that allows you to reach your target audience with key brand building frequency.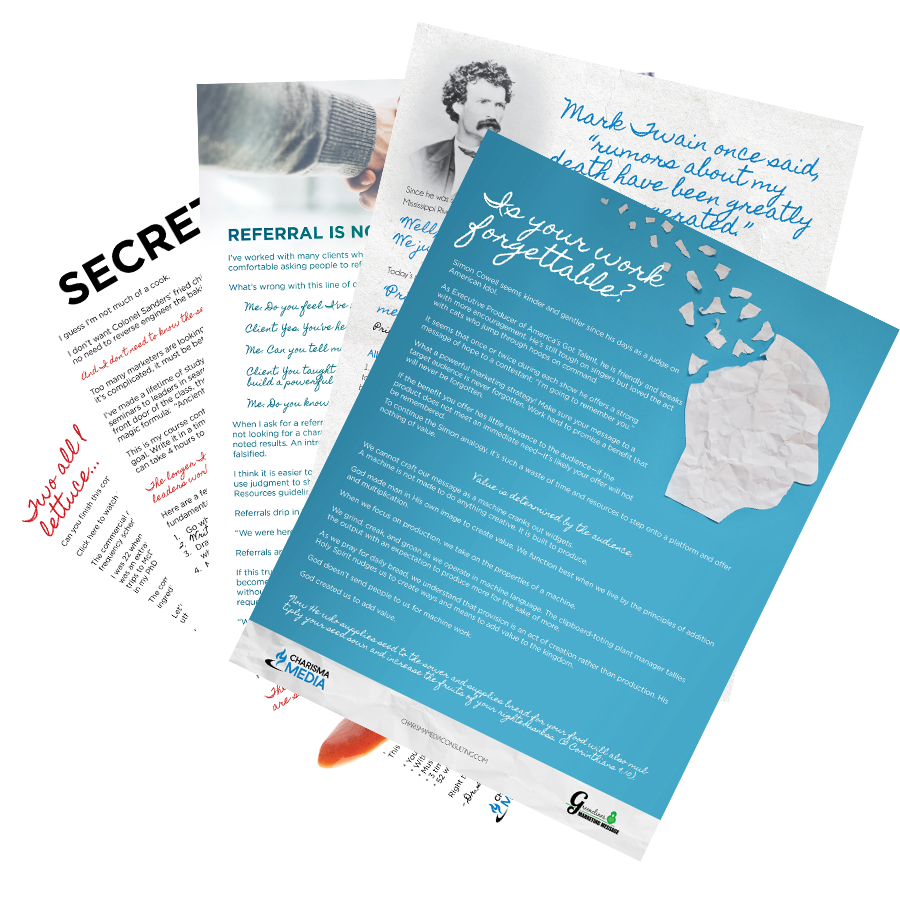 FREE DOWNLOADS
Download

marketing insights that will help you connect with your target audience and improve conversions.
Dive

into copywriting, gain referrals, reduce risk, create enticing content, and learn if you are the victim of marketing malpractice!
Discover

what works from a seasoned marketer. 
Marketing insights for Christian products, services and ministries.
Charisma's digital e-blasts were effective for my business.
The e-blasts produced more traffic on my website, far more subscribers to my email list and more product sales.
Improved results + cost savings = an effective business strategy.
Larry Fox | Fox Ventures