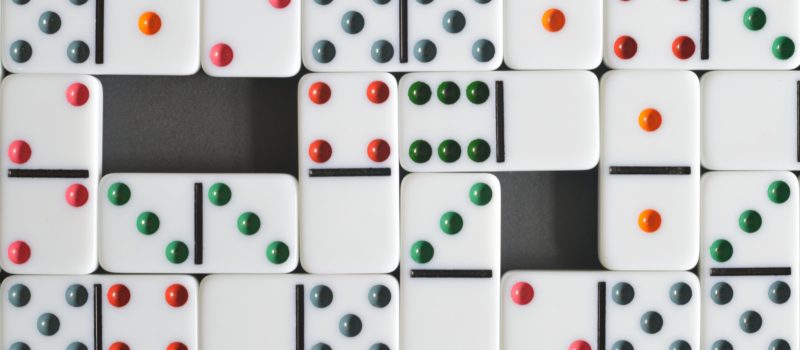 This is your day to multiply.
"There is a way that seems right to a man, but its end is the way of death" (Prov. 14:12).
I'm already feeling the pressure of another year passing by. I know, it's only June, but I'm thinking about all that I still need to accomplish before Jan. 1, 2020.
I've learned the hard way to start my day asking to be led by the Holy Spirit.
"Lord, lead my thoughts, actions, and aspirations…
"Lead me beside still waters. Send some daily bread my way."
And He does. Every day.
My responsibility is to know that this is that.
I look for one thing today. It may come from a divine appointment, a book, a webinar or a direct message to my heart from the Lord.
I capture the one daily thing in my journal and begin to think about what to do with what I've been given. One thing is certain, I will give an account for what I've done with it. What will I do with today's gift?
As an example, suppose you are in sales and through training or a book, you learn one new thing about the sales process. Let's say today you learn to write note cards (thank-you notes or relationship cards).
The principle of multiplication reminds us of the value of one new thing repeated over all future sales calls. The impact is not for the day; it is for your career.
Multiplication has a path:
I learn one new thing today
I implement the one new thing today. (Look up the word "immediately" in the Bible.)
I do the new thing for every sales call for the remainder of my career.
I teach others how the new thing impacted me.
I look for today's daily bread.
Many people ask me how I find one new thing every day. I never hunt for it. It finds me. It is sent to me.
It is up to me to pay attention in class. Listen for the still, small voice.
It is always there.
Then repeat your path of multiplication.
I hope this helps you. It certainly helped me.
Here's one thing to add to your day. I wrote a brief note early this morning about why you must become a publisher to build your personal brand. I'm looking at this document in my systems tray. I'll send it to you free as soon as I see your email. I don't use robots so be patient with me. I answer all email. If I miss yours, please just ask again. I expect to receive several hundred requests.
Here's how to get my note titled "PUBLISH or PERISH." First, would you do me a favor and send me the email address of one person to add to my list to receive Greenelines? I will send them the report and mention that it is a gift from you—if you'd like that service.
If you don't send me an email referral, I'll still send you "PUBLISH or PERISH."
Click here and I'll respond as soon as I can.
In your email, ask for "PUBLISH or PERISH" and bless me with an email of a friend who would like to read Greenelines. Thank you for the blessing.
P.S. Remember, Greenelines is now published seven days a week. My goal is to send something of value every day. If you would like to receive my daily newsletter, click here to sign up.