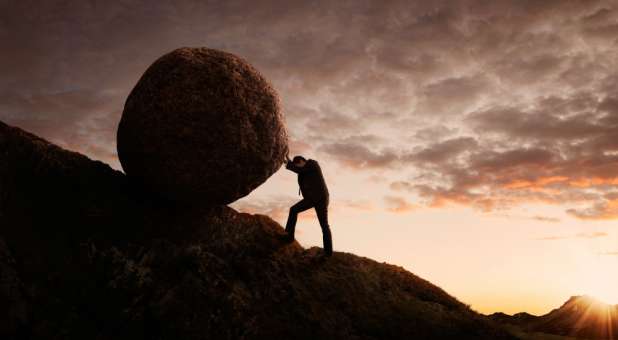 Sometimes, marketing is like pushing a rock up a hill. We feel like we are making progress, but we know that one slip of the foot can cause the rock to crush us on the way back down the hill.
Successful marketing requires more pulling than pushing. Interruptive media is expensive and not necessary for most ministry marketing.
We must believe that our message is needed by an identifiable group of people. With the right content and frequency, we trust that our message will attract the right people. Our content sorts people on the basis of needs felt by a specific audience.
It's much better to allow people to get to know you and what you do on their own terms. When they come to you, they will have grown in trust and will be open to your products and services.
I've engaged this concept for over 15 years. When I came face to face with marketing my first book, Love Leads, I once again embraced the slow-attraction model.
Book sales are going well with people who know, like and trust me. They trust my content. Buyers know what to expect. To sell more books, I must continue to attract buyers who want to read about leadership and understand why love is the key ingredient to increased productivity.
In your audience, there are people who need you. Keep showing up every day and offer your message of hope.
Marketing doesn't need to be rocky.