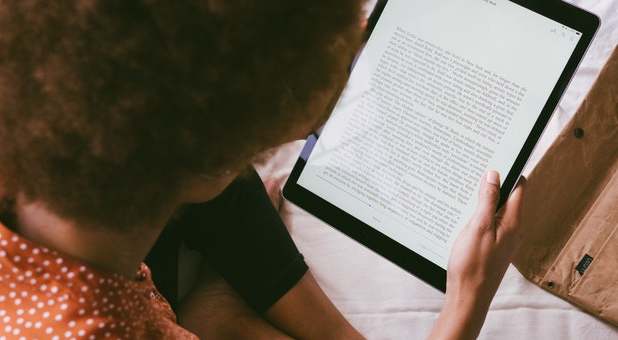 One of the fundamentals of building an authority brand (pastors, ministry leaders, subject experts) is to publish content.
Blogging is important. Podcasting is important and is a quick catalyst to any brand work. An email newsletter is a welcomed guest in the inbox of loyal tribe mates. I hope you do these things often without one thought about "time well spent."
If you want to build your brand, make daily deposits in content.
Let's stretch from fundamentals to an advanced strategy for accelerating the development of your brand.
For about 15 years, I've been teaching that leaders don't need a business card—they need a book. A book is an essential proof-text for a thought leader.
But writing and publishing a book is difficult, time consuming and expensive. Very few brand builders have a book concept that can support 50,000-60,000 words. Leaders have messages, but the message doesn't always fill a book.
I meet people every week—no exaggeration—who tell me about the book they want to write:
"I have this great book idea. I've already got the title!"
"Have you written an outline yet?"
"No, I'm not there yet, but I'm sure this book will be a bestseller!"
"Who is your target reader?
"Oh, that's easy, everyone will read this book."
I engage in this conversation so many times that I'm quite sure I'm living a "Groundhog Day" experience. (I wish I had written that script.)
So what's an aspiring writer/brand builder to do?
I think the first experience in book writing should be to produce a viable e-book. A viable e-book is sold, consumed and challenges the reader to want more from the author.
So here are three reasons why you should write an e-book this weekend.
The E's have it! Electronic is the starting point. No printing, shipping costs or cases of books stacked high in your garage. You can certainly print your e-book in small quantities, but your audience is probably well-trained by Kindle to read your book on digital paper.
Perfect for a series of "chapters." No need to write a full book. Write 2,000-5,000 words on one topic to help your audience with a specific need. Load your e-chapter with charts, tips and very practical content. Get a designer's help with your visuals.
Your e-books become the core of your marketing campaigns. Send your e-books by PDF and find ways to break out key points for social media and shorter messages. Think of e-books as your primary brain dump for your original content.
Write. Segment. Send. Monetize. Repeat.
Then think about how all of your other media will grow as your brand is established.
Welcome to the strategy of publishing.
P.S. I've attached one of my e-books to give you an idea of how one idea can become a focus of your published content. Click here to read it.
Do you need help with your e-book? Send me an email with your questions.