3 Things You Need To Know About Increasing Sales
Increasing sales doesn't happen overnight, BUT advertising with Charisma is part of the process. ***If someone promises you sales by Saturday…RUN!!!***
The right message and frequency to our audience is an essential part of increasing sales.
Our audience must TRUST you before they purchase.
Our promises to you:
We will make sure your message meets a felt need of our audience
We will help you call out the right target audience for your product or service
We will make sure to set proper expectations
We will guide you along the path to increasing sales through our proven processes (Click here for testimonies from our clients)
Resources for you on increase sales: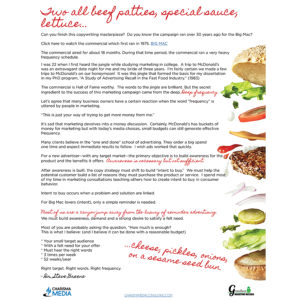 ONE-SHEET | CRAVE CONTENT THAT CONNECTS
Content producers must know that our audiences aren't looking for more content. There is an overpopulation of content. Consumers can't see it all, hear it all or even find it all. People land on our web pages in hopes of a connection.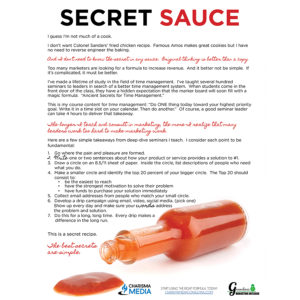 Too many marketers are looking for a formula to increase revenue. And it better not be simple. If it's complicated, it must be better.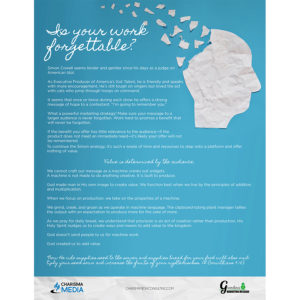 Is your content memorable? If your content or offer is not relevant to your audience, it is easily forgotten.