START YOUR PODCAST
God has given you a message, and we want to give you a platform.
SHARE YOUR MESSAGE
If you've landed on this page, chances are you have been listening The Podcast for Christian Podcasters with Dr. Steve Greene or reading the Podcasting Blog here on our website. By now, I'm sure you know that podcasts are a powerful tool that connects with your audience like no other media.
When a voice is in your ear, it elicits emotion. When you utilize podcasting to share your message through compelling storytelling, you connect with your audience on a deeper level. A more profound connection creates a following that converts to downloads, followers and eventually sales or donations. You have the message and we have the infrastructure to help take your message to the masses.
We created a guide for you to start your own podcast! Simply download the booklet below to start your journey and a team member will reach out to you.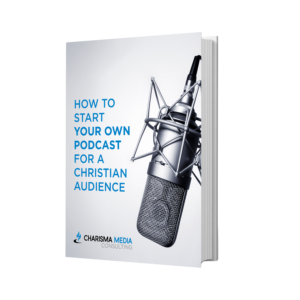 ABOUT THE E-BOOK
If you have a burning desire in your heart to spread the gospel …
And you know you must share the message of your personal call to help equip the saints…
It's time to produce your own podcast.